Project Management: PMI Member with experience in Agile Development, Scrum, Kanban boards. Web Development, Design Projects, and Infrastructure Upgrades
Server Administration: Windows Server 2003+, CentOS, Ubuntu 10.04+, FreeNAS, VMWare, Hyper-V, Exchange 2010+
Client Interaction: Project Kick-offs, Pre- and Post-launch Training Sessions, Documentation production with written and video guides
Infrastructure and Disaster Planning
Masters Degree 2007, 4.0
English Literature

Bachelor's Degree 2005, magna cum laude
Major: English
Minor: Philosophy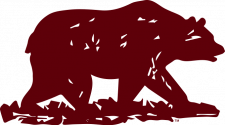 If you are reading this reference, it means you are fortunate enough to have Clyde [redacted] interested in joining your organization. Hire him. Save yourself some time, effort and energy, because no other candidate will come close to what Clyde has to offer you and your organization....
-Lenord McGownd, former Assistant Director of Residence Life, Housing and Dining Services at Missouri State University. Read the full reference here.
Clyde would conduct the meetings exuding professionalism and poise. Even when tensions would arise among the clients, he could always articulate a response that would put all parties at ease. Clyde excels at translating the wants of our non tech-savvy clients into usable information, and at explaining the technology back to them.
I only worked for Clyde and ResNet for [2 years], but it was definitely the best development firm I have ever worked for. Of all of my places of employment, not one operated anywhere near as efficiently or smoothly as did ResNet and Clyde played a key role in the system in order to make that possible. He made it obvious how my part contributed to the whole. It should also be noted that he provided constructive (and notably positive) usable feedback with which I used to grow in my career.
Aaron Boman, Software Engineer at Garmin.
It was with Clyde's skilled leadership, that our team brought two major software projects online to the delight of our customers. The success of our products (not to mention the large amount of positive feedback he received) proved his ability to learn, manage, and solve complicated issues.
- Daniel Snider, programmer for ArenaNet. The full letter can be found here.